Capitalism in crosshairs as Socialism promoted at opening event of People's Climate March
The Communist sympathizers are getting bolder. That they called it a "people's" march alone tells you that. It is classic Communist jargon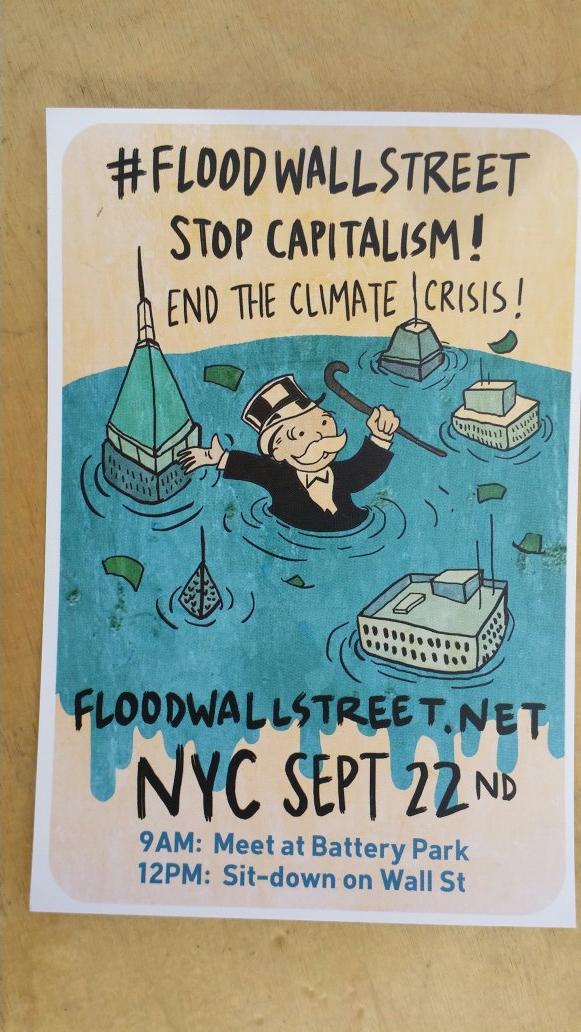 New York City – Socialism was praised and promoted to raucous applause by the hundreds in attendance at the People's Climate March event on September 20, featuring organizer Bill McKibben, author Naomi Klein, socialist Seattle City Council member Kshama Sawant and socialist Senator Bernie Sanders of Vermont.
The event, held at the Unitarian Church of All Souls, was titled "THE CLIMATE CRISIS: WHICH WAY OUT." The event was permeated with socialist literature with the Socialist Alternative newspaper prominently on display.
When Kshama Sawant, a socialist who won a seat on the Seattle City Council, noted she was the first socialist elected in decades, the church erupted in applause. "A socialist world that will deliver a high standard of living for all," Sawant said to applause.
Sawant ripped the current economic system: "The market is God, everything is being sacrificed on the altar of profits," Sawant declared. "We must bring giant corporations into public ownership. You cannot control what you don't own," she added.
Senator Bernie Sanders ripped Fox News Channel: "We all know what Fox TV does not know. Climate change is real," he said to laughter. Sanders declared the "debate is over." "This is the planetary crisis of our time." "Unless we address global warming this planet will be even more unstable than it is today."
350.org founder and march organizer McKibben called global warming the 'greatest crisis.' "This is the biggest problem that humans have ever been up against," he declared.
McKibben warned of an apocalyptic future of human caused global warming. "The science of climate change is dark and hard," he said and warned of 8 or 9 degree F [temperature rise] before the century is out."
Also featured on the panel with McKibben was author Naomi Klein, author of the new book "This Changes Everything: Capitalism vs. The Climate".
During the panel discussion, Klein was asked: "Even if climate change issue did not exist, you would be calling for same structural changes. Klein responded: 'Yeah.'
Following the panel, Climate Depot asked Klein if she would support all the same climate "solutions" even if the science was wrong.
"Yes, I would still be for social justice even if there was not climate change. Yes, you caught me Marc," Klein answered sarcastically as she abruptly ended the interview.
Klein told the activists she recommended "weaving this [climate] movement into all of our movements."
Klein also singled out Climate Depot's Marc Morano during her panel presentation, noting that "climate deniers and Heartland Institute people like Marc Morano, who I am told is here tonight, they understand that if the science is true, if the science is right, then of course we have to break every rule in their idiotic playbook because it is at war with life on Earth. " The audience roared with approval.
Klein noted that the "ecological clock is ticking." "We are dealing with an existential terror," she added.
SOURCE
Posted by John J. Ray (M.A.; Ph.D.).