Passengers board flights with pets as mass evacuation continues in wildfire-affected Canada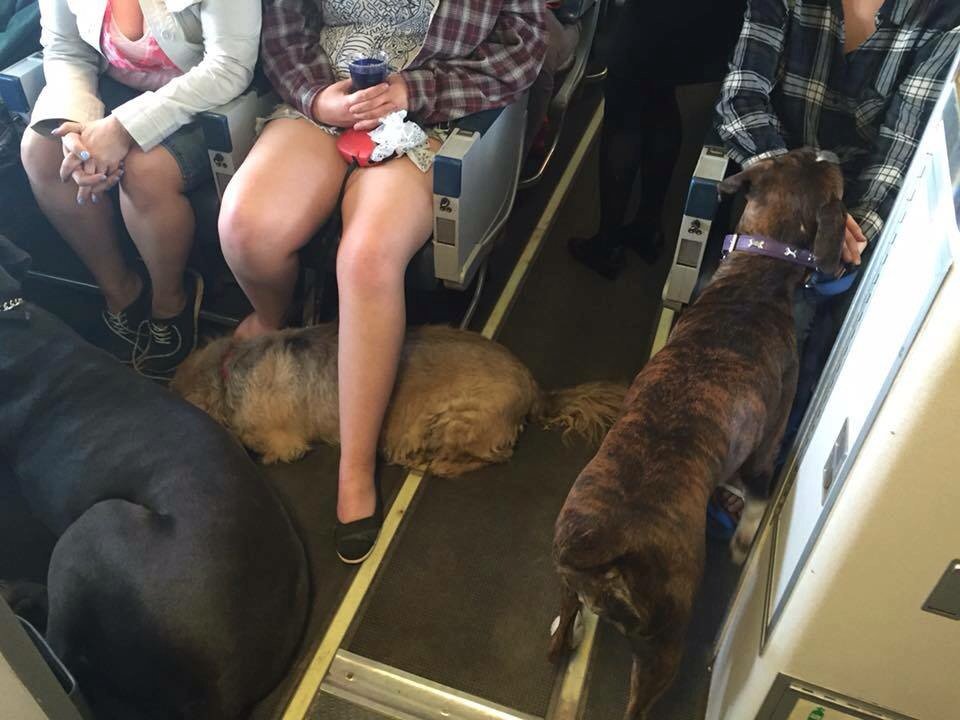 "Calgary-based airlines Canadian North and WestJet have broken their own no-animals-allowed flying rules to help pets escape the catastrophic wildfires burning in the Canadian town of Fort McMurray. Close to 90,000 residents have been ordered to abandon the town as devastating fires — among the worst in Canada's history — burn through an area larger than the US city of Chicago.
To assist with the mass evacuation, the two airlines allowed feline, canine and even reptile pets board flight cabins with their owners, turning the planes into flying Noah's Arks. "Due to the unusual circumstances we were able to bend the rules to accommodate these animals," a representative for Canadian North said. One Canadian North flight last week carried 19 dogs, including a Great Dane, five cats and two turtles alongside 130 human passengers.
"When we touched down, we got a standing ovation. It brought tears to our eyes," flight attendant Wanda Murray told CBC"